Sharon McElligott - Partner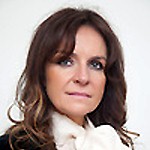 Sharon graduated from Trinity College Dublin with honours Bachelor of Business Studies degree. She commenced her legal career in 1995 in a medium sized general practice before co-founding Murphy McElligott Solicitors in 1999.
Sharon offers a large range of legal and advisory services to meet the requirements of individual clients and their families, providing a personalised and discrete service.
Sharon's areas of expertise are
Family Law
,
Mediation
,
Collaborative Law
,
General Litigation
,
Medical Accidents
,
Professional Malpractice
,
Employment Law and Unfair Dismissal
and
Personal Injuries
.
Sharon has acted for clients in a number of highly publicised family law and litigation cases that have set legal precedents now incorporated into Irish law.
Sharon is a trained Collaborative lawyer and co-founder of The South Dublin Collaborative Lawyers and Mediators. Sharon also serves as a member of the Association of Collaborative Practitioners and the Family Lawyers Association of Ireland, and is an Accredited Member of the Mediators Institute of Ireland
Sharon is a member of the Dublin Solicitor's Bar Association, the Medical Injury Alliance, and the Medico Legal Society.

Connect with Sharon on LinkedIn
© Copyright Murphy McElligott Solicitors | Privacy & Cookie Policy